PERSONALIZED E-LEARNING SOFTWARE DEVELOPMENT SOLUTIONS
Thixpro custom e-learning software developers create solutions that enable higher education establishments, colleges/universities, primary schools, trade schools, high schools, enterprise-level corporations, and SMBs.
Learning Management Systems (LMS)
Content Authoring
Student Information Systems
Web-Based Training
Web-Based Training
Our industry-experienced e-learning software developers create custom LMS software solutions to manage, track and achieve your corporate learning goals.
LMS SOFTWARE DEVELOPMENT
Our development team delivers custom LMS development, integration, and implementation for academic establishments ranging from public K-12 to university-level, and everything in between
CUSTOM COMMUNICATION INTERFACES
We program and interface blended learning applications with features for social learning, messaging, multimedia, web & video conferencing, streaming, recording, VoIP, and more.
CUSTOM GAMIFIED ENVIRONMENTS
We create e-learning solutions with added gamification features to bring courses alive, built with 2D and 3D graphics for a more immersive, fun-filled, and engaging learning experience.
CUSTOM PLUGINS & EXTENSIONS
We extend your LMS with custom activity modules, themes, course formats, enrollment & authentication, filters, document repositories, and many other plugins and extensions.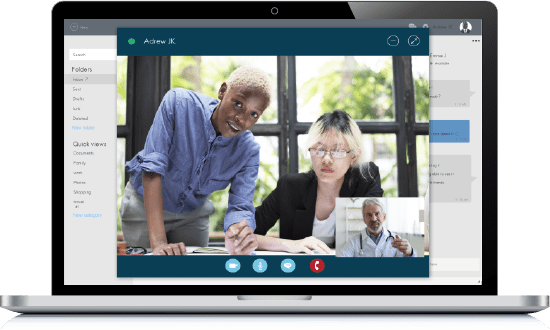 Customized Content Authoring Software Solutions
We develop custom-tailored content authoring software solutions for easy content generation, branding, sharing, hosting, publishing, and authoring collaboration.
INSTRUCTIONAL DESIGNS
We integrate instructional design models into your custom e-learning platform, including Kemp, Kirkpatrick, ADDIE, Merrill, SAM, Gagne, Bloom's Taxonomy, and other models
INTERACTIVE EDUCATION
We implement interactive features and effects, including motion paths, animations, games, quizzes, and tailored audio feedback to deliver a more interactive experience.
GAMIFICATION OF CONTENT
We gamify your e-learning content by boosting it with 2D and 3D graphics and integrated leaderboards, rewards, activity feeds, points trackers, badges, progress bars, and more.
HOSTING & PUBLISHING
Our custom content authoring solutions allow you to stream your content across multiple devices, as well as a cloud-based learning portal for instant access to content downloads.
COMPREHENSIVE REPORTS
We integrate built-in analytics dashboarding and reporting capabilities with custom search & filter features categorized by date range, geography, device type, and more.
BESPOKE SUBJECT MATTER
Our custom content authoring solutions incorporate custom-tailored course embellishment with global fonts and pickers, plus 360° images and video to create bespoke subject matter.
EASY CONTENT GENERATION
We implement customizable content generation modules to quickly and easily modify text, graphic, audio, and visual content when creating interactive and feature-rich courses.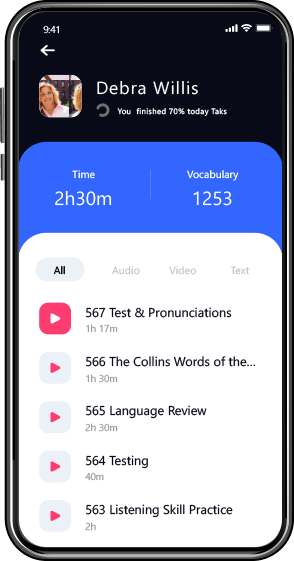 Personalized Student Information System (SIS) Solutions
Our knowledgeable e-learning software developers build SISs and perform seamless SIS integrations that enable bilateral communication & interoperability. We design custom SIS solutions with built-in functions that enable full control and visibility over scheduling, attendance tracking, course registration, academic grade results, transcripts, and communications.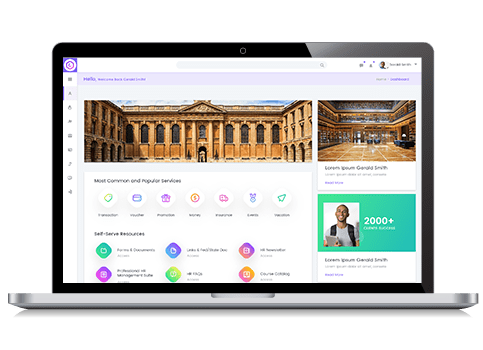 SELF-SERVICE PORTAL DEVELOPMENT
We integrate scalable self-service SIS portals for students, parents, teachers, and professors to view grades, transcripts, school-wide bulletin boards, and more.
RECORD & DOCUMENT MANAGEMENT
Our SIS solutions eliminate paper filing by allowing users to upload, download, store, and organize records, documents, images, excel files, signatures, and more.
ENROLLMENT & ONBOARDING MANAGEMENT
We implement the customizable enrollment and onboarding steps with video orientation, online side presentations, digital handbooks, welcome emails, and more.
STUDENT ATTENDANCE MONITORING
Our student attendance monitoring tools allow administrators to monitor student attendance easily with programmed reporting and real-time attendance status views.
STUDENT DISCIPLINARY TRACKING
Our student disciplinary tracking modules include incident tracking and reporting, penalty tracking features, and parental notification/mobile alert system integrations.
STUDENT FINANCIAL SERVICES
We create automated billing, course payment, and student financial tracking systems with modules for vendor invoice management, account payable reporting, and more.
STUDENT INFORMATION APPLICATIONS
We develop advanced SIS applications that collect, organize, and maintain student data and various scheduling modules with intuitive interfaces for online courses.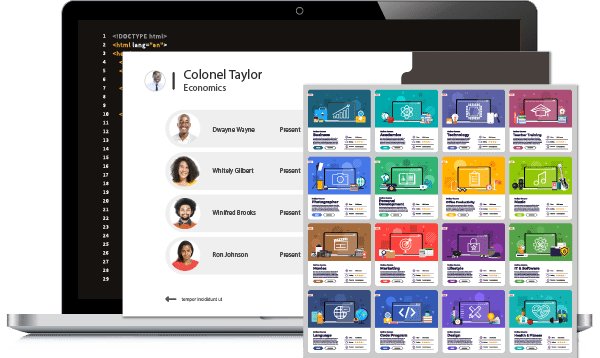 Customized Web-Based Training (WBT) Software Solutions
We create custom-tailored web-based training (WBT) systems that give businesses, academic institutions, and other organizations a chance to improve job performances. Thixpro delivers highly advanced and sophisticated WBT systems for academic institutions, enterprise-level corporations, and small-to-midsize businesses to conveniently, cost-effectively, and flexibly train employees.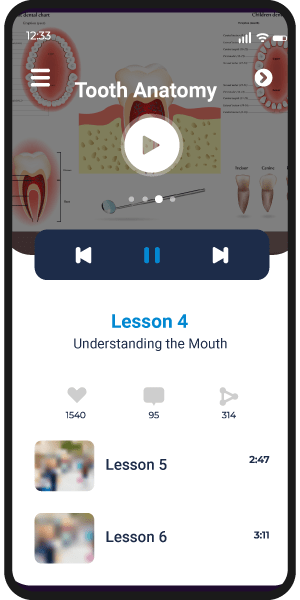 SELF-PACED & COLLABORATIVE TRAINING
We develop interactive, self-paced learning platforms built with competency-based models, timed/un-timed assessments, quizzes, and more to evaluate and assess students.
HEIGHTENED LEARNER USABILITY
We integrate your online training software directly into your corporate intranet so that you can adopt the branding of your school or company to match your website.
CREDENTIALS & DIGITAL BADGES
We incorporate digital badge capabilities that provide users with official credentials and certification tracks to reward their accomplishments.
WEB-BASED TRAINING PORTALS
We engineer extendable training portals that incorporate customizable e-learning courses for employees, as well as B2B sales management modules.
TRAINING PAYMENT MODULES
Our WBT software solutions support the worldwide support of payment of all currencies and can be seamlessly integrated with LMS, LCMS, and e-commerce tools.
REPORTING DASHBOARDS
We implement customizable reporting templates and dashboards within your WBT system, making it easy to create precise reports in real-time.
CONTINUING EDUCATION SOFTWARE
We develop webinar management software solutions that include tools for session recording, screen sharing, presentations, and more embedded into the LMS.