We Have Dedicated Developers with Telecom Industry Experience
Our dedicated development team has many years of combined telecommunication industry experience building custom telecoms software solutions, such as mobile & web applications, Omnichannel solutions, OSS/BSS solutions, VoIP services, and machine learning algorithms.
OPERATIONS SUPPORT SYSTEMS (OSS)
Our engineers develop custom-tailored Operation Support System (OSS) software with built-in VoIP-based functionalities to manage multiple operations for server-side apps and personalized SIPs, including:
Network Resources Inventory Management
Fault Management
Fraud Protection Solutions
Performance Management
Trouble Ticketing
Customer Billing Management
Data Reports & Dashboards
Security Authentication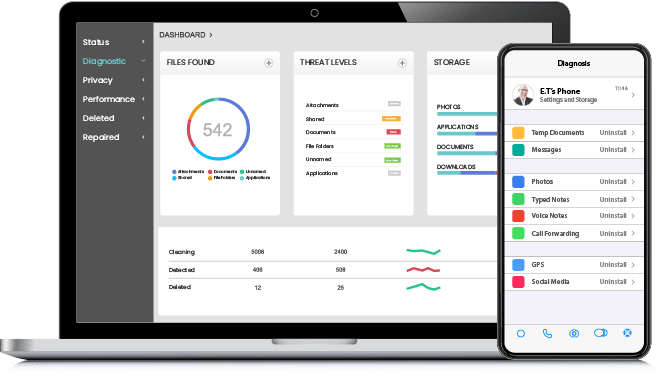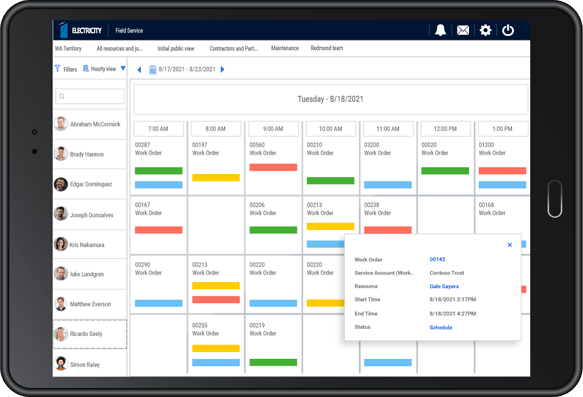 BUSINESS SUPPORT SYSTEMS (BSS)
We build custom Business Support Systems (BSS) to manage your products, orders, revenue stream, and customer management processes, equipped with tailor-made platforms, applications, tools, and systems, including:
CRM Systems
ERP Software Solutions
Billing Systems
Customer-Self Service Portals
Personnel Management Corporate Portals
Predictive Analytics Solutions
Report Generation & Data Visualization Tools
Sales & Lead Generation Automation Systems
TELECOMMUNICATIONS SOFTWARE DEVELOPMENT
We develop custom telecommunications software, including Operations Support Systems (OSS), Business Support Systems (BSS), Network Functions Virtualization (NFV), Software-Defined Networking (SDN), Web & Video Conferencing platforms, and network management applications for both on-site and cloud-based IT infrastructure.
TELECOM NETWORK MANAGEMENT SOFTWARE
We develop custom telecom network management software to help your team effectively manage your telecom network functions for front-end and back-end, including network configuration & provisioning, network inventory management, Order Management, CRM, charging & billing systems, and so much more.
TELECOM NETWORK APPLICATIONS
Our experienced telecommunication software developers engineer custom communication portals and network applications, designed with performance monitoring systems, connectivity management systems, and other telephony systems to streamline business communication processes.
CALL ACCOUNTING SOFTWARE
We develop custom call accounting software into your existing telecommunication infrastructure to track different kinds of calls without interrupting the flow of calls. This software captures, records, documents, and assigns all costs associated with telephone-usage to optimize your network, security, and PCI-DSS compliance.
TELECOM SECURITY MANAGEMENT SOFTWARE
We implement security measures to avoid SIP hacking, Signal System No. 7 (SS7) attacks, caller ID spoofing, Domain Name Security (DNS) attacks, DDoS attacks, and more using real-time IoT best practices, including secure authentication, data encryptions (NASH, DES, RSA, AES), Layer Two Tunneling Protocol (L2TP), and more.
TELECOM PERFORMANCE MONITORING SOFTWARE
We implement custom performance monitoring software to help your team maintain telecom network efficacy by integrating IP address management systems, performance data collection, telecom security management systems, telecom information modules, network layer solutions, fault detection systems, and diagnostic tools.
Custom Telecom Solutions
We develop top-of-the-line telecommunication software solutions designed to optimize workflows, streamline communication processes, and capture new markets for telecom companies looking to guarantee added operational value.
TELECOM BI SOLUTIONS
We develop telecom business intelligence (BI) solutions that leverage critical data from your operations to maximize your ROI and foster strategic decisions through implementing the following functionalities:
Strategic Performance Management
Campaign Management
Revenue Management
Customer Management
Payment Risk Management
Telecommunications Data Management
Network, Regulatory, & Compliance Solutions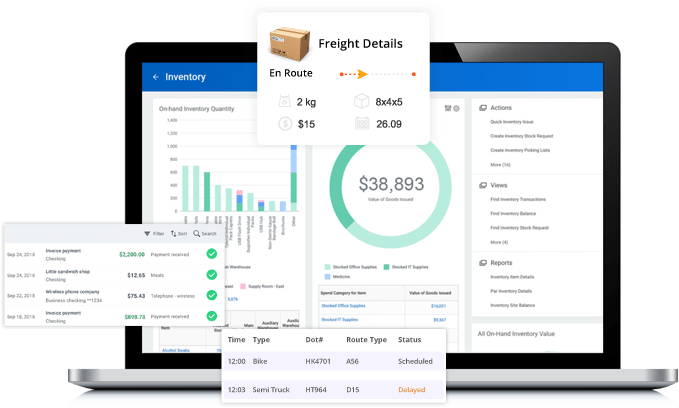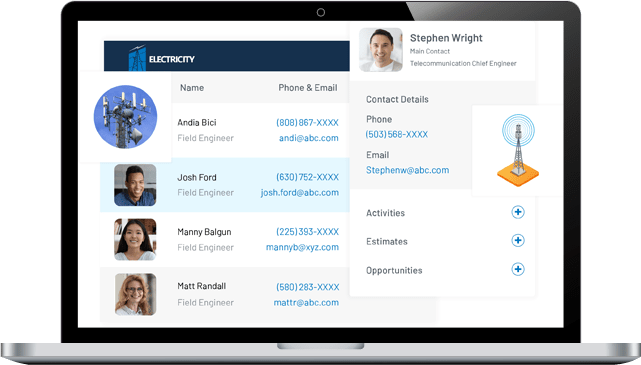 VOIP-BASED TELECOM SOLUTIONS
We engineer custom VoIP-based telecom solutions to improve automatic data conversions, data routing, and voice traffic transmissions using the following multi-faceted VoIP communications feature kit:
Video, Audio, & SMS Mobile Applications
Multimedia Conferencing
Desktop Softphone Connectivity
Data Security & Encryption
Connection Breaks
Processor Draining Capabilities
Interactive Dashboards