Real Estate Management Solutions
The real estate sector has steadied itself and is gearing up to see tremendous growth owing to heavy investments. Thixpro recognizes the need for a reliable provider of solutions to the growing demands of this sector and offers its cutting-edge technology and attractive business models.
Company Trend
Recent economic development – which has not always been positive – has had a considerable influence on real estate management. For instance, you may be experiencing unusually high vacancy levels at numerous locations. To manage space effectively, you need a comprehensive overview of which spaces are vacant when and why. In addition, you are often responsible for drastically lowering the costs for using internal spaces to meet cost-reduction goals. Therefore, you need to improve the process flows of facility management and make them more uniform, while bundling purchase volume at the same time.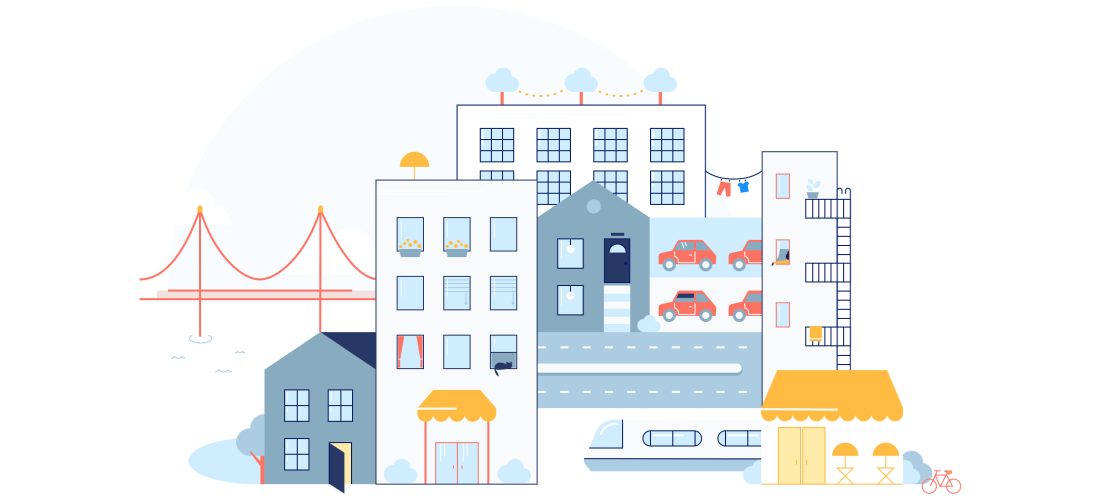 And to help offset declining results in other areas of the company, you may be expected to balance things out. To do that, you become more and more involved with selling off parts of the real estate portfolio or restructuring it to free hidden reserves.
"Increasing market globalization places new demands on real estate management. Banks and retailers are increasingly investing in a network of subsidiaries that extends into other countries. That often makes real estate managers responsible for leasing new space or erecting new buildings in various countries. This entails becoming familiar with the legal requirements and economic conditions of each of these countries. At the same time, your company expects you to maintain an overview of all real estate activities and to produce reports on these diverse countries in a uniform manner. As a consequence of mergers and acquisitions, real estate portfolios are merged or redistributed. In this context, you must assess the new space requirements and make needed adjustments, including selling, leasing, and renovating assets."